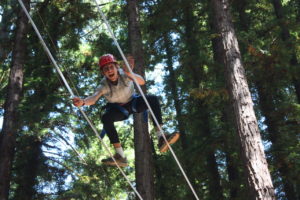 Journeys For Youth is a website supported by LOM to share adventure and service journeys for youth groups.  Its purpose is to help connect outdoor ministry organizations and youth groups looking for these experiences.  It has a history that goes back many years, originally being a printed resource and then website supported by the ELCA.
Camp programs that are listed in Journeys For Youth need to meet these criteria:
 They are designed for and contracted with youth groups, not individual camper registration programs.
 They are not limited to youth groups from your camp's constituency.
 They have staff who are hired and trained specifically for the program.
The costs of listing your program(s) is free for LOM organizations and costs $500 per year for non-LOM organizations.  Photo Links are available throughout the website for $50 per year and are chosen based on the needs of the website.  If a photo from your camp is chosen you will be contacted and asked if you would like to purchase the link.  Your camp's name will be added to the photo and it will be linked directly to the web address that you specify.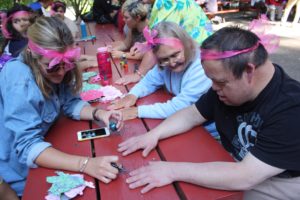 To submit your program:
 Check to see if it meets the criteria set forth above.
 Fill out the form below.
 Choose a picture for your listing and send it to

(this is free, and not part of the Photo Links described above)
 If you have other great pictures that you would like to have considered for use on the website, send them to